**No Places Available**
Spectacular Sea Eagles & High Country Wildlife
Stekenjokk, Sweden & Flatanger, Norway

June 17th to June 21st 2017
and
June 24th to July 1st 2017
Together with Ole Martin Dahle of Norway Nature, we are offering this unique late summer workshop in Norway, photographing the spectacular Norwegian wildlife, including the famous Flatanger Sea Eagles in their wild, natural environment. together with Long-tailed Skua & Ptarmigan in the Stekenjokk upland region of Sweden.
Ole Martins' years of hard work and experience have made him one of the best wildlife guides in the world.
Together with myself; a full time professional photographer & teacher, we offer you unparalleled photographic opportunities, first-rate facilities, technical help & advice, good company and exceptional value for money.
With amazing photography of iconic species in stunning surroundings this Norwegian wildlife
photography tour is going to be very special.
This trip is going to be different from the normal summer eagle photography tours I usually offer.
On this workshop we will be spending roughly 36 hours away from our Lauvsnes base and the spectacular eagles, in the stunningly beautiful Stekenjokk high country, just over the Swedish border.
Moving from Lauvsnes to Stekenjokk can be regarded as a journey from mid summer to early spring, with colder temperatures and snow on the ground.
Our two main target species here are Long-tailed Skua and Ptarmigan, but it is such a bio-diverse area that we could see and photograph anything from Bluethroat to Reindeer.

And let's not overlook the prospects for spectacular landscape photography – the topography of the Stekenjokk area coupled with the naturally 'expansive skies', time of year and nature of the light will yield some superb potential for landscape photography, especially during the night and early morning.
This will be a very busy 36 hour period.
The timing of this section of the week will be decided once we are in Norway.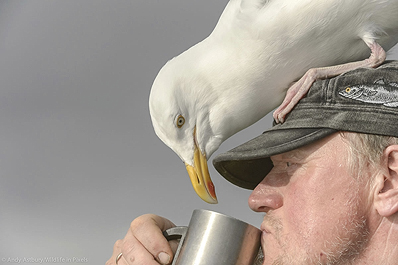 Eagle photography in Lauvsnes, Flatanger will take the form of two boat sessions per day - early morning and evening.

Morning sessions begin in early morning light and we will head out into the fjords looking for eagles. In reality it doesn't take long to find one; in fact the eagles usually find us!
For those who have no prior experience of how this all works I'll explain briefly. On the boat is a bucket of fresh, but very dead fish, usually Coal fish weighing around a kilo each. Once an eagle shows on the scene, Ole positions the boat for the best photography relative to wind & light direction, then throws a fish out for the eagle. The eagle will swoop down to the water and snatch the fish from the surface.
During these boat sessions you need to be aware of the fact that the action can begin suddenly and without much warning, and will be fast and furious; it's a work-out for both photographer and your cameras autofocus system.
For a more detailed synopsis of the tour please download the .PDF file via the link below.

Cost: 26,500 NKR
Cost includes: All hide, boat & guide fees, all food & accommodation charges, all internal transportation charges.
Cost excludes: Flight costs & airport taxes/charges, personal sundry items such as alcohol, tobacco etc.
| Download the .PDF file for detailed Itinerary, payment details and T&Cs | |
| --- | --- |